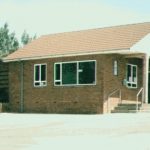 The Dawes Community Association, Centre, The Playing Field, Forstal, Hernhill, Faversham, Kent, ME13 9JG
Registered Charity No. 1081764 Registered in England 4018263

Serving Hernhill and the surrounding area.
We provide services and leisure amenities for ALL local residents.

The Dawes Community Association was established over 100 years ago and is a registered charity, providing vital sports and social facilities for the people of the village of Hernhill and its surrounding area and is well supported by all sections of the community.
Although the parish of Hernhill has only 900 people, the immediate area has a catchment of around 5,000. There is also a thriving primary school with over 200 pupils.

The Association headquarters is on the playing field which comprises a cricket pitch, and both full-size and junior football pitches.

Work on the new Dawes Community Association Centre and the fully equipped multi-purpose all-weather play area was completed in 1997.
The Dawes Community Association – a registered charity and company limited by guarntee- was founded as the Dawes Institute in 1904 in memorial to Sir Edwyn Dawes by his son William Charles Dawes. Three rooms in the old Manor House by hernhill Church were given for use of the villagers, free of rent, rates and other expenses. In 1910 young people were allowed use of the premises. One of the main functions of the Association is to cater for young people.
In 1986, thanks to support from the Dawes family and many others, the Association moved to its present home in the headquarters beside the Village Hall. This building was extended in 1997 with the help of a lottery grant.